Glenpool Furnace Repair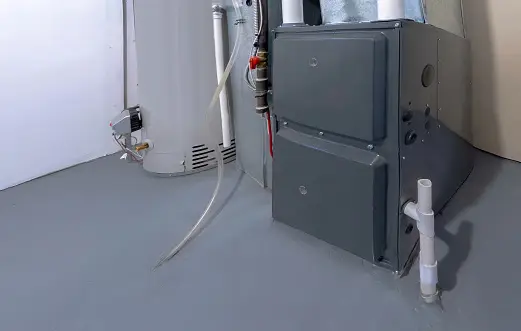 It is crucial to check your furnace for several reasons regularly. Firstly, routine inspections help ensure that your furnace is functioning efficiently, providing optimal heating while minimizing energy waste. Regular maintenance can also identify and address potential issues before they escalate into costly repairs. Moreover, checking your furnace allows you to maintain a safe home environment by monitoring for any potential gas leaks or carbon monoxide concerns. Regularly inspecting your furnace can extend its lifespan and improve its overall performance, ensuring your comfort during the colder months. Don't overlook the importance of checking your furnace to avoid unexpected breakdowns and to promote a warm and secure living space.
Expert Technicians and Professionalism
At Frost Air Services, they understand the importance of having highly skilled technicians who can efficiently diagnose and repair furnace issues. Their team consists of experienced professionals who are trained to handle a wide range of furnace problems. Whether it's a minor repair or a complex issue, Frost Air Services' technicians have the knowledge and expertise to do the job correctly. They are dedicated to providing prompt and reliable service, ensuring your furnace is back up and running quickly.
Comprehensive Furnace Repair Services
Frost Air Services offers a comprehensive range of furnace repair services to address various issues that homeowners may encounter. From malfunctioning thermostats to faulty ignition systems, their technicians can diagnose and resolve a wide array of problems. They use state-of-the-art tools and equipment to ensure accurate assessments and efficient repairs. With Frost Air Services, you can trust that your furnace will receive the attention it needs to perform optimally and keep your home warm throughout winter.
Timely and Responsive Assistance
Dealing with a malfunctioning furnace can be stressful, especially during the colder months. That's why Frost Air Services prioritizes timely and responsive assistance. They understand the urgency of furnace repairs and strive to provide prompt service to their customers in Glenpool. When you contact Frost Air Services for furnace repair, you can expect a quick response and efficient scheduling to address your heating needs promptly. Their commitment to timely assistance ensures that you and your family can enjoy a comfortable and cozy home environment without unnecessary delays.
Transparent Pricing and Honest Recommendations
Frost Air Services believes in transparency when it comes to pricing and recommendations. They provide upfront and honest pricing for their furnace repair services, ensuring that there are no surprises or hidden fees. Their technicians will thoroughly assess your furnace and provide you with a detailed explanation of the repairs needed. They will also offer honest recommendations, guiding you towards the most cost-effective and long-lasting solutions for your furnace issues. With Frost Air Services, you can have peace of mind knowing that you are receiving trustworthy advice and fair pricing for your furnace repair needs.
Glenpool's Best Choice
When it comes to Glenpool furnace repair, Frost Air Services is the top choice for homeowners seeking reliable, professional, and efficient service. Their expert technicians, comprehensive repair services, timely assistance, transparent pricing, and commitment to customer satisfaction make them the go-to option for all your furnace repair needs. With Frost Air Services, you can trust that your furnace will be in good hands, providing you with the warmth and comfort you deserve during winter.