Keifer Heat & Air Repair
Fall HVAC maintenance is crucial for several reasons. Firstly, it ensures that your heating system is ready to tackle the impending cold weather. Neglecting this maintenance can lead to unexpected breakdowns and chilly indoor temperatures. Secondly, a well-maintained HVAC system operates more efficiently, which can save you money on your energy bills. Lastly, regular maintenance extends the lifespan of your equipment, preventing the need for costly replacements.
Frost Air Services: Your Trusted Keifer Heat & Air Repair Expert
When it comes to heat and air repair in the fall, Frost Air Services stands out as a reputable and reliable choice. With a strong commitment to customer satisfaction and a team of highly trained technicians, Frost Air Services has earned a stellar reputation in the Keifer area.
1. Experienced Technicians
Frost Air Services takes pride in its team of experienced and certified HVAC technicians. These professionals possess extensive knowledge and hands-on experience in diagnosing and repairing a wide range of HVAC issues. When you choose Frost Air Services, you can be confident that your HVAC system is in capable hands.
2. Comprehensive Services
Whether you need a routine fall maintenance check-up or emergency repairs, Frost Air Services covers you. They offer a comprehensive range of HVAC services, including:
Heating System Maintenance: Frost Air Services conducts thorough inspections of your heating system, cleaning components, lubricating moving parts, and ensuring everything is in working order.
Air Conditioning Services: Even though fall is primarily associated with heating needs, Frost Air Services provides comprehensive air conditioning services to address any cooling issues you may have.
Emergency Repairs: In case your HVAC system breaks down unexpectedly, Frost Air Services offers emergency repair services to get your system up and running promptly.
3. Energy Efficiency Solutions
Frost Air Services understands the importance of energy efficiency, especially in an era where environmental concerns and rising energy costs are at the forefront. Their technicians are trained to optimize HVAC systems for energy efficiency, helping you reduce your carbon footprint and save money on utility bills.
4. Customer-Focused Approach
What sets Frost Air Services apart is their commitment to customer satisfaction. They prioritize clear communication, timely responses, and affordable pricing. When you choose Frost Air Services for your heat and air repair needs in the fall, you can expect exceptional service from start to finish.
5. Preventative Maintenance Plans
Frost Air Services offers preventative maintenance plans to ensure that your HVAC system remains in top condition year-round. These plans include regular check-ups and priority service, so you can rest assured that your heating and cooling systems are always operating at peak efficiency.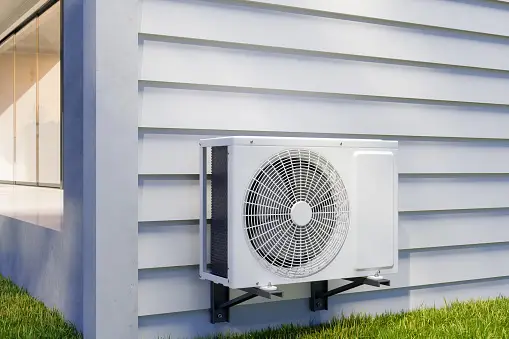 Preparing your HVAC system
Preparing for the fall is essential for a comfortable and energy-efficient home. When it comes to reliable heat and air repair in the fall, Frost Air Services is your best choice in the Keifer area. Their experienced technicians, comprehensive services, and customer-focused approach make them the go-to experts for all your HVAC needs. Don't wait until the temperatures drop – schedule your fall HVAC maintenance with Frost Air Services today and enjoy a warm and cozy home throughout the season.